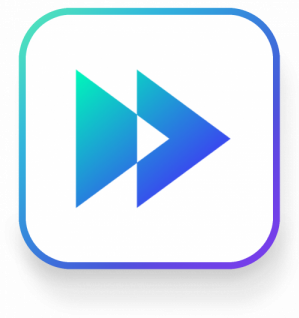 A Creative Sprint is a series of interactive workshops for teams who want to deliver exceptional social media and video content, fast. 
You'll get high impact concepts, scripts and killer content, plus a transformative creative process you can use again and again.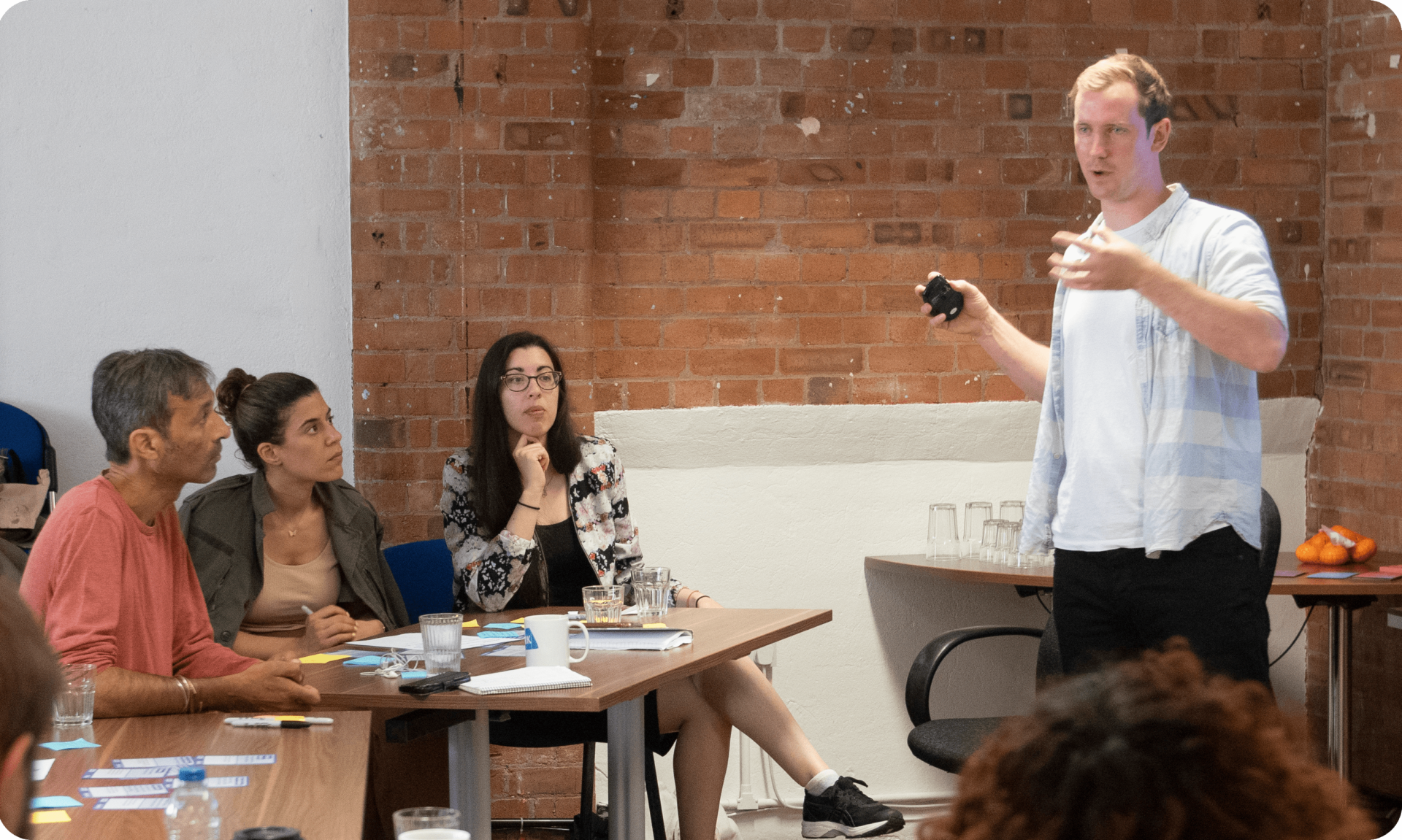 Why use a Creative Sprint?
Outsourcing content creation to agencies is often expensive, leads to mixed results and doesn't build your in-house capacity.
A Creative Sprint gives you the content you need right now to hit your immediate campaign targets. At the same time the process develops skills in your organisation, saving you time and money in the future.
Our Creative Sprint helped Freedom from Torture raise over £300K
"Richard's Sprint training was superb. You'll come away with incredibly practical, evidence-based tools to help you empathise with your audience, generate hooks, and ultimately move people to act.

Jack Steadman

Digital Manager, Freedom from Torture
What does a Creative Sprint look like?
A Creative Sprint compresses months of work into 4-8 interactive two hour workshops.
VideoRev founder Richard Roaf leads up to six of your team through our process to develop video concepts, briefs, scripts and strategy – super fast.
The online workshops are supercharged by game-changing tools including our Creative Sprint cards, Miro boards and reusable content templates.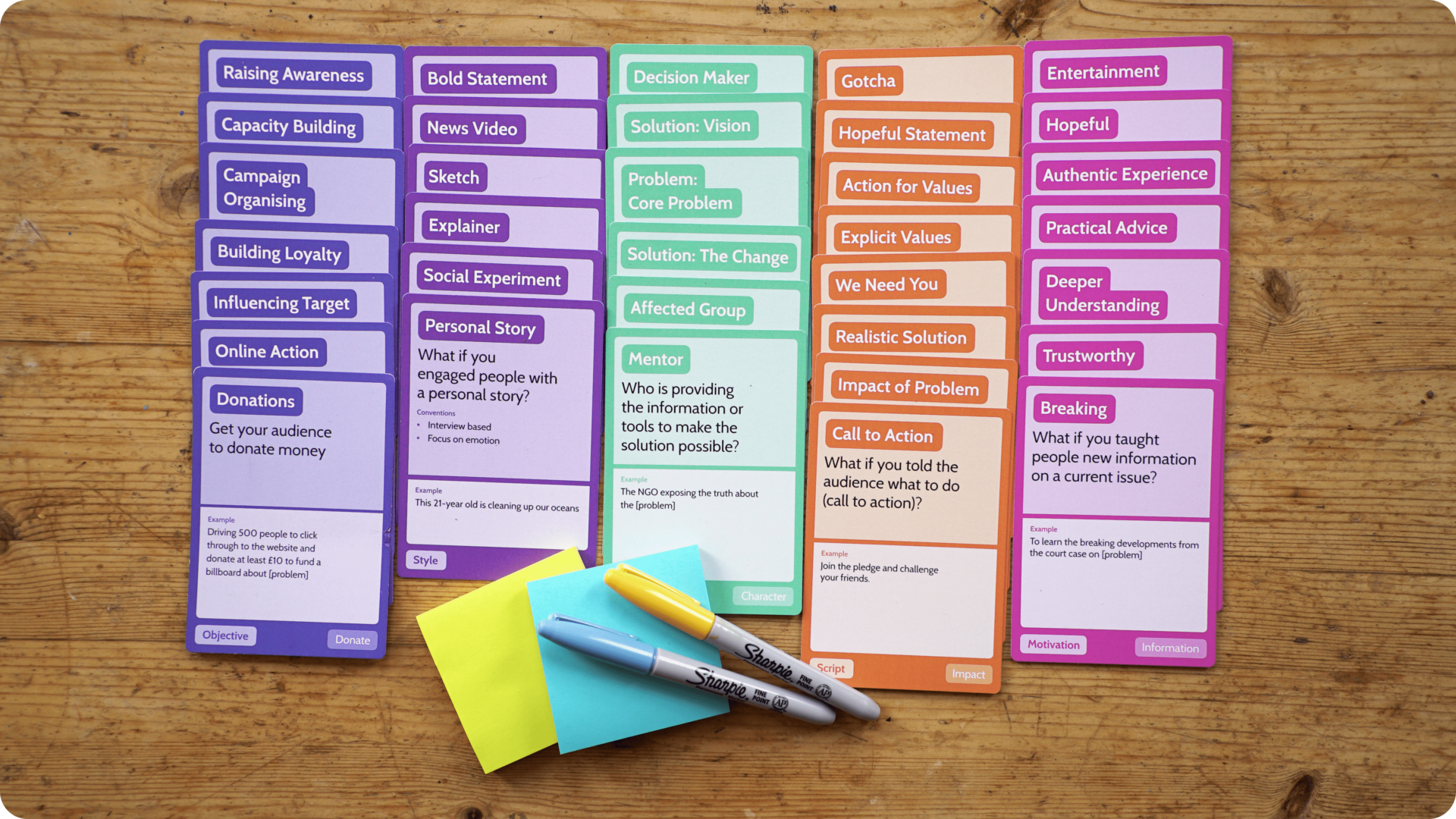 What is the exact outcome?
The outcomes will be tailored to your needs but typically include:
1 Social Media Campaign Strategy

50-100 Video Concepts

3 Video Briefs, Scripts & Storyboards

50-100 Social Media Image Concepts

10 Social Media Image Designs
"The Sprints were some of the best facilitated and useful trainings I've been on. The process is fun, logical and informative. We learned huge amounts about viral videos, and left with concrete plans to put into action.

Diarmaid McDonald

Lead Organiser, Just Treatment
What happens after a Creative Sprint?
A Creative Sprint gives you everything you need to move onto video production and content creation. The right next steps will depend on the content you want to make and how you like to work, but typically there are two options:
1. We produce content for you
We are able to turn your creative briefs into high impact videos, images and adverts with our Content Creation services. We have the expertise and a unique production process to quickly produce content that cuts through on social media.
2. You produce content (with our support)
You may prefer to produce the concepts in-house, with a video production company or freelancers. We can support you with scriptwriting, consultancy on editing and distribution, and connecting you with trusted suppliers.
The Sprint process is designed to help you find the most effective model of production for you and your campaign. We want to transform the way you make videos, so you can transform the world.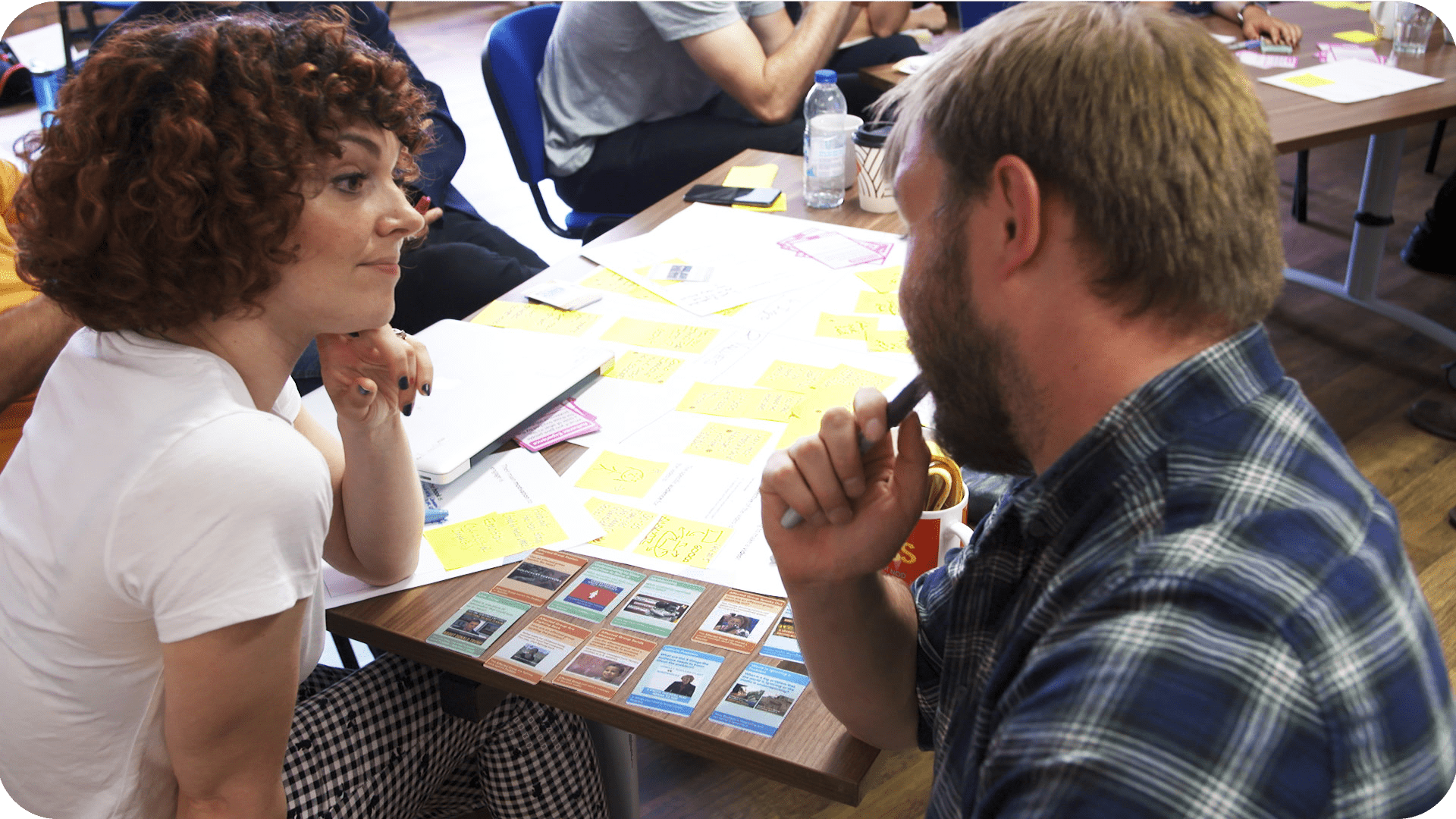 VideoRev founder Richard Roaf has been helping organisations turn their campaigns into engaging videos for more than a decade – and now he's got this down to a science.
He has used this methodology to create viral videos that have generated over 1 million shares and 80 million views.
Richard has trained over 1,000 campaigners, fundraisers and filmmakers from some of the world's leading campaigning organisations including Greenpeace, Amnesty International, Oxfam and The Labour Party.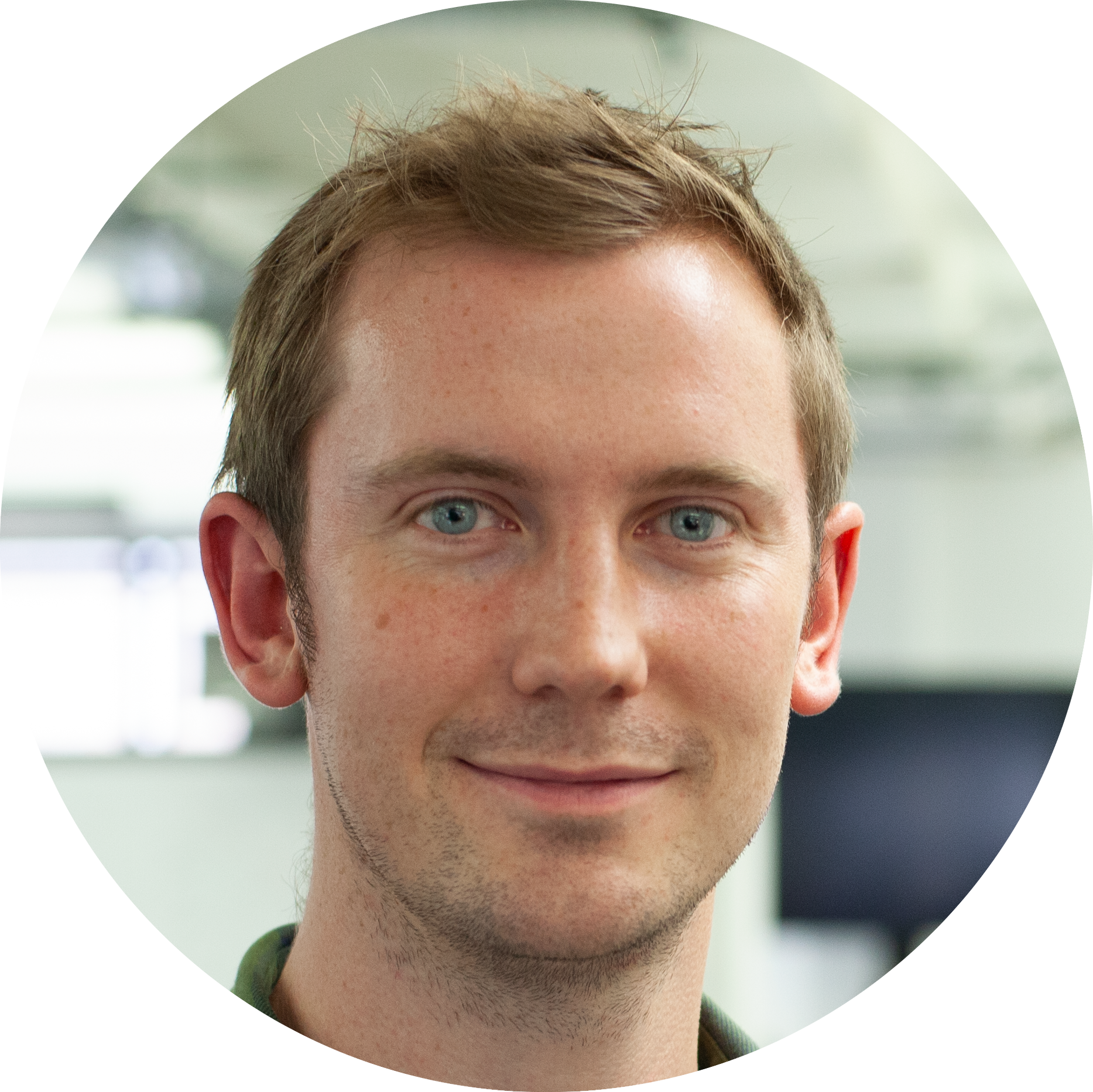 If you want to change the world we would love to discuss how a Creative Sprint can help.
Just drop Richard an email and we can jump on a call.