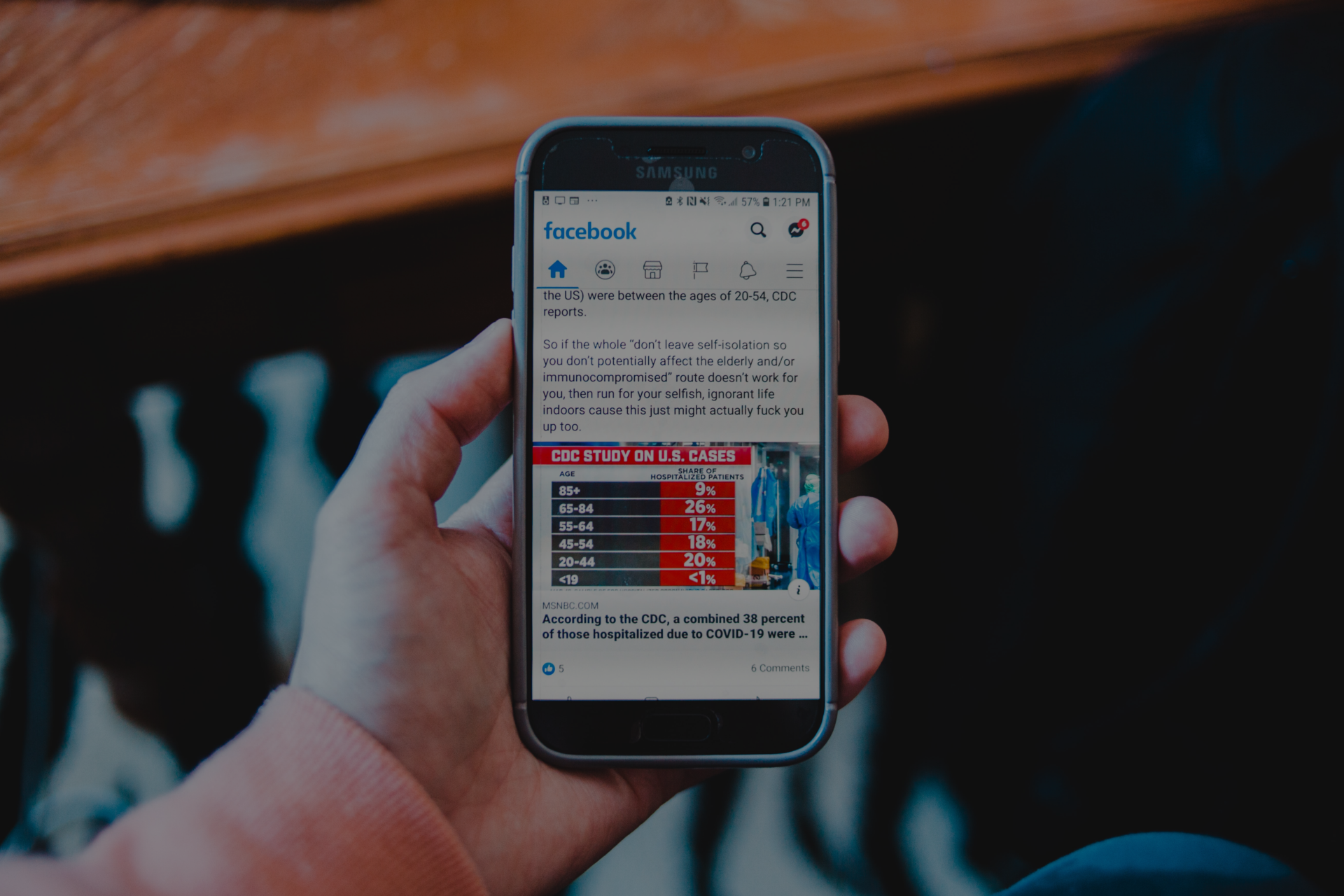 Video ads can generate 20-30% more conversions than images. And having both images and video in the mix is essential to appeal to as much of your audience as possible.
We've written this blog to help you get started with video ads for your next fundraising campaign. We will explain:
1. Three key types of video ad
2. Key creative lessons for successful video ads
3. How you can create impactful video ads quickly
1. Three key types of video ad
The right type and length of ad will depend on your campaign and audience. But the most successful charities are using three key types of ad – micro, short and long:
Micro – 5 seconds
The easiest type of video ad to create – this could be as simple as a slideshow with animated text or an animated version of an image ad. These ads just have time to deliver a strong call to action. While similar in approach to an image ad, the movement acts to grab the audience on the timeline. This type is particularly effective for an emergency appeal when you need something very quickly. Check out these examples:
Short – 15 seconds
Making the ad slightly longer gives you time to quickly explain the crisis before delivering the call to action (CTA). Strong ads will powerfully show the need and include a theory of change. Check out these examples, including one of our Christmas ads for Freedom from Torture:
Long – 30-60 seconds
Longer ads allow you to tell more of a story before delivering your CTA. With these ads it's crucial to hook in the audience, and give them strong reasons to keep watching, otherwise the majority will stop watching before you can deliver your ask. This type can work particularly well for a regular giving ask. Check out these examples:
2. Key creative lessons for successful video ads
Hook people in, and lead them to action
Create a strong hook that grabs your audience's attention and drives action. You can use our Hookbook for this, and see our video tutorial on How to hook people into your video.
We also use the four-stage Crisitunity structure to make sure we have a clear narrative linking the donation to impact with:
• Crisis: What problem are you trying to solve?
• Opportunity: What could overcome this problem?
• Theory of Change: How could the audience take action to help bring about the opportunity?
• Ask: What action do you need the audience to take?
For Freedom from Torture's Christmas campaign last year, we applied the Crisitunity structure to create and test lots of different videos – this helped them to raise £300K, 150% more than the previous year.
Cut to the chase
Whilst some will watch a video for longer, average view time for a post on the newsfeed is just 1.7 seconds. So whether it's a direct fundraising ask or lead generation, present your CTA as quickly as possible in the video and/or surrounding copy. For a 5-second ad your video may only consist of the CTA.
Most people watch videos without sound so always use overlaid text to reinforce your message, as well as for accessibility. Make sure you also take up screen space with a square or Stories portrait format.
3. How you can create impactful video ads quickly
Fancy ads don't necessarily perform better and there are ways to save time and keep things straightforward:
• Try simple styles such as animated versions of your image ads made in Canva or slideshows made in Facebook
• Create footage yourself by using your contacts to film remotely or filming yourself (check out our blog for Tectonica Organising Network on Three ways you can create authentic campaign videos from home)
• Re-use and re-cut parts of existing video
• Ask contacts if you can use or buy their footage or find stock footage on sites like Videvo.net or Stocksy
• For quickly testing different ideas, replicate content but just change the hook and first couple of seconds as this is the most crucial part
Getting started with video ads
You have all the fundraising know-how already on how to drive responses, and video is just giving you a little more time to grab attention and get your message across.
This isn't about the next award-winning film, but applying some proven approaches to make sure your next fundraising campaign is driving as many results as possible. Start simple and build up your skills from there.
Let us know how you get on and if you'd like to discuss how we could help with video ads, just drop Richard an email and we'd love to jump on a call: richard@videorev.org.